CASE STUDY: The Jackie Robinson Foundation

A Legendary Opportunity
Consulting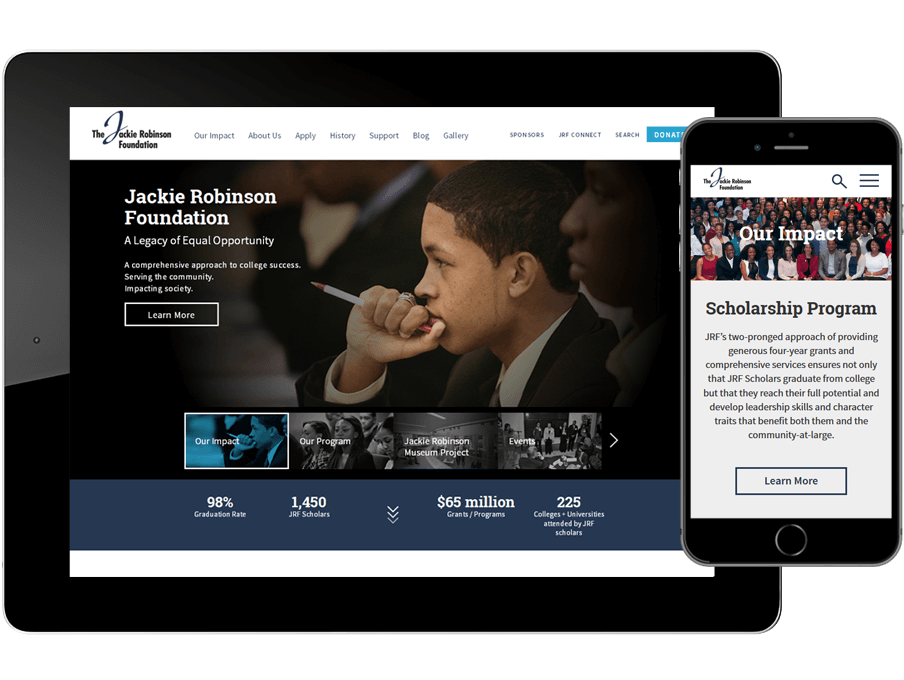 As sports and history buffs, the opportunity to work on a project tied to Jackie Robinson was a huge deal for us. Working with The Jackie Robinson Foundation gave us the opportunity to help an organization that helps so many. Understanding that the goals for the Foundation's site had shifted to appeal to a younger, more web savvy audience Squeaky recommended cleaning it up and creating a site with a clear, concise layout and user interface to appeal site visitors.
Changing the Game
Web Design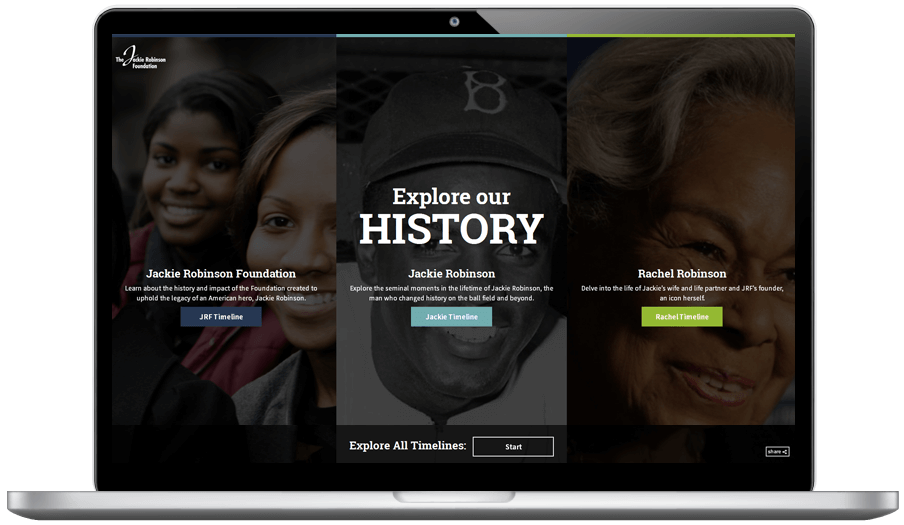 Squeaky designed and developed a new site aimed at helping students, scholarship providers, and donors receive the information they need to better serve the community. The site highlights the Foundation's commitment to social justice and provides users with an overall positive experience: To learn more, participate and donate.
Creating a Place for the JRF Community to Connect
Web Development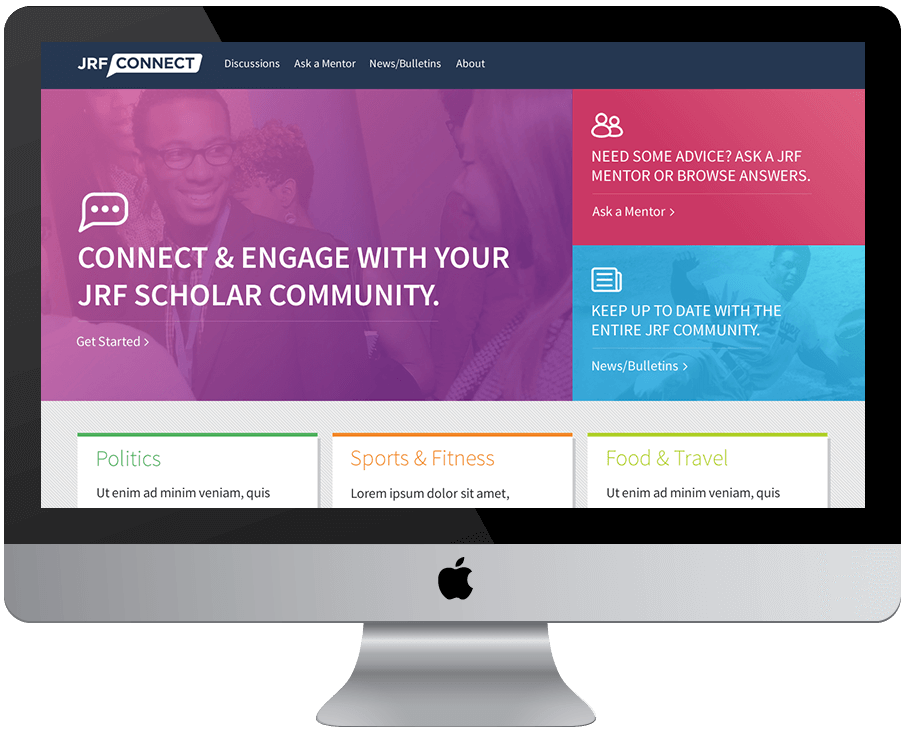 Squeaky continuously works with the Foundation improve its online offerings and services. Staying true to the Foundation's goal to advance higher-education and career development among underserved populations, Squeaky created JRF Connect. JRF Connect is a digital platform through which Mentors, Scholars and the Administrators can connect, foster relationships and communicate based on career and educational interests. Accessible through mobile devices as well as desktops, JRF Connect allows the dialogue between Scholars and Mentors to continue beyond graduation.