Creating and Positioning a Successful Brand
Consulting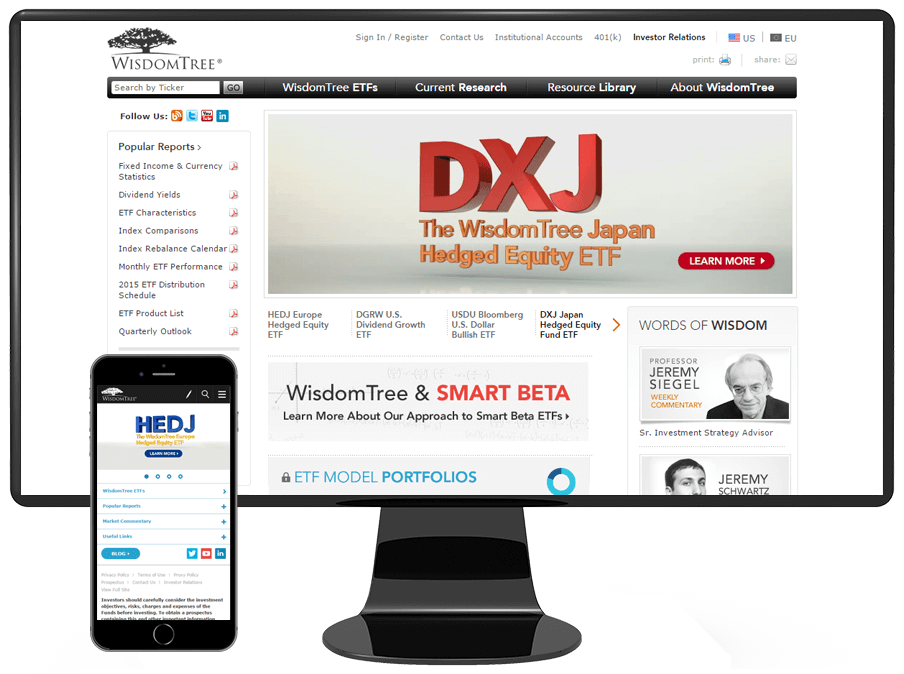 Squeaky has been a longstanding partner with WisdomTree, a leading ETF financial institution that moves indexing in a new direction using a unique methodology. As their Digital Agency of Record we have redeveloped WisdomTree's brand, crafted a clear brand personality and synchronized its marketing efforts and offerings.
Developing a Digital Presence
Web Development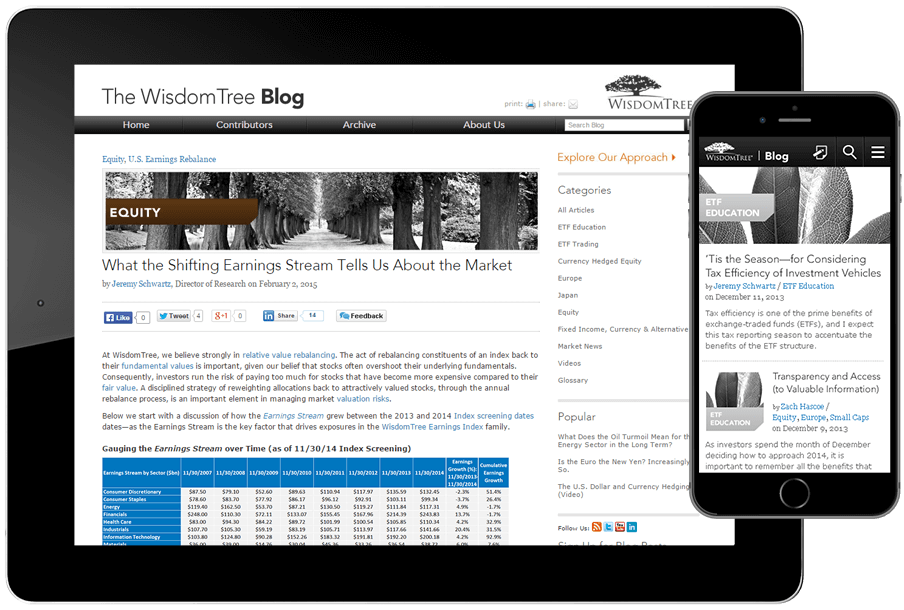 Starting with a new website, we created a portal that highlights WisdomTree's institutional knowledge as well as their fresh approach to the marketplace. Working with a theme of 'Fundamental Wisdom Explained', the site showcases complex financial information in an engaging format that generates both excitement about the brand and confidence among investors.
Building a Better Business with Solid Marketing Strategy
Marketing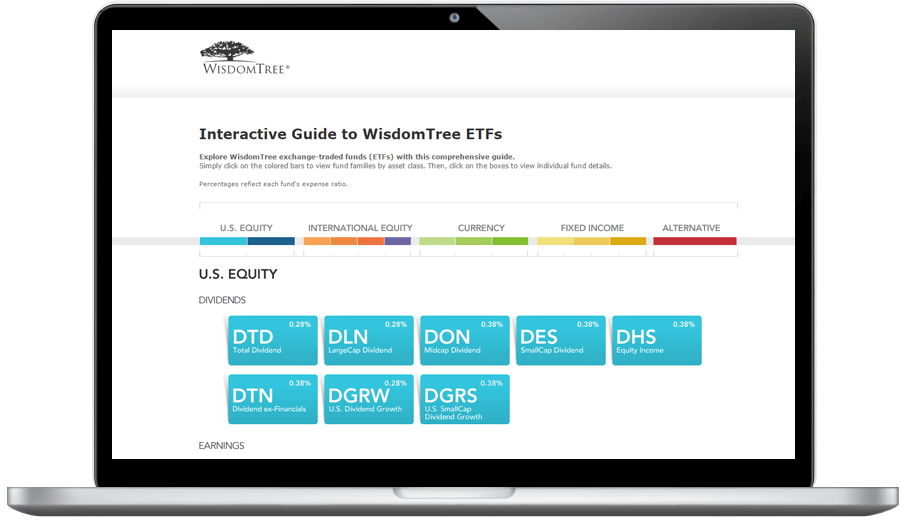 Squeaky created a bold, fresh new look to grab readers' attention while including information-rich sections to present WisdomTree's unique business solutions—enhancing its position as a boutique research financial institution. We created online campaign strategies and executions for its funds and provided financial professionals and individual investors with an all-encompassing informational gateway to WisdomTree's solutions. In addition to the website, Squeaky delivered an all new corporate identity system, new logos for WisdomTree's entities, print collateral, reports, presentations, online advertising, extranet and style guide.
Investing in Social Media
Social Media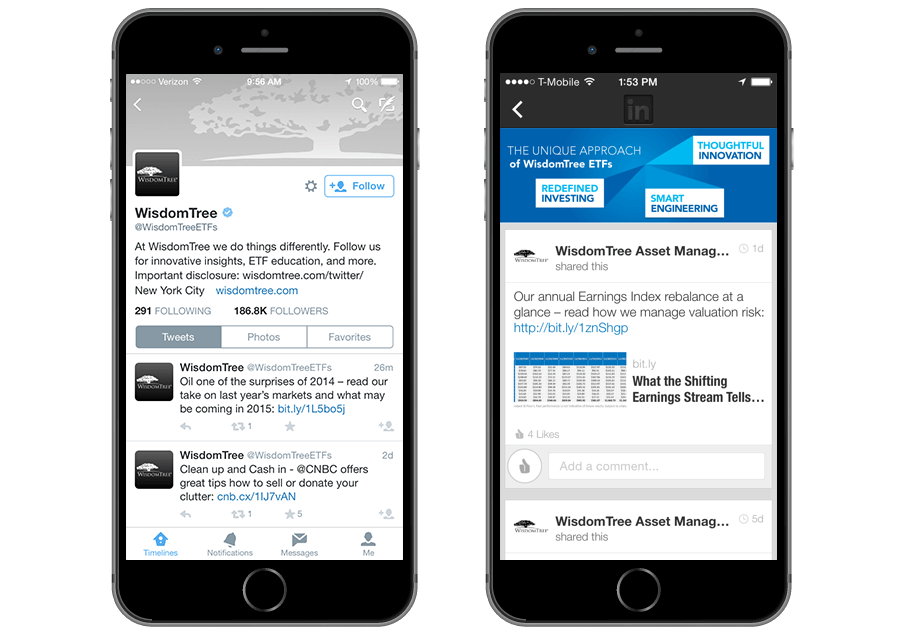 Squeaky developed and delivered social media strategy guides, recommendations and campaign ideas for WisdomTree's internal marketing team. When it comes to the finance industry and social media, there is a lot of regulation and red tape. So we worked closely with WisdomTree to craft a solid, compliance-ready strategy for Twitter and LinkedIn.