CASE STUDY: Simply7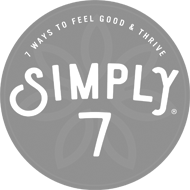 A Better Storytelling
Content Strategy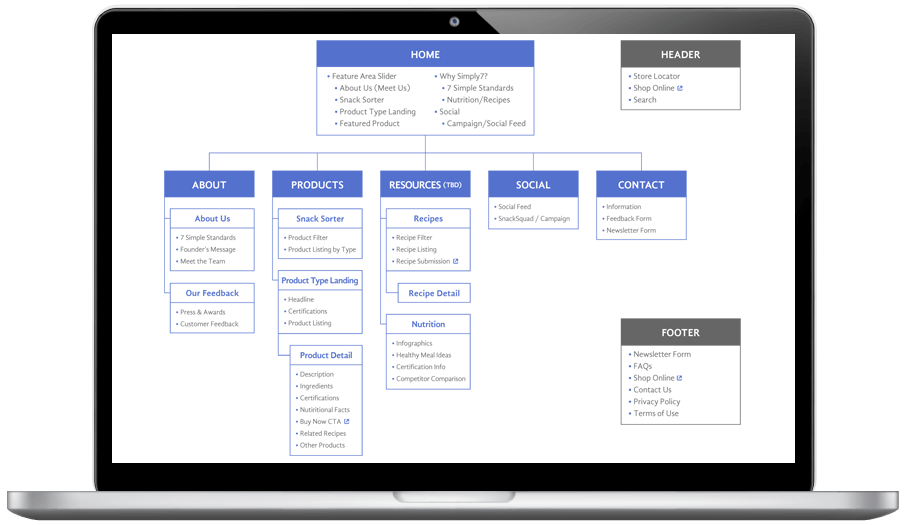 Our goal for the redesign of simply7snacks.com was to create a digital presence that would position Simply7 as a brand that isn't just a producer of healthy products, but is also a true lifestyle brand with a compelling offering. As such, our content strategy defined Simply7 as not only the best choice for healthy snacks but as a leader in the health living space. We familiarized ourselves with the story of the brand and their commitment.
Simply Intuitive
User Experience & Design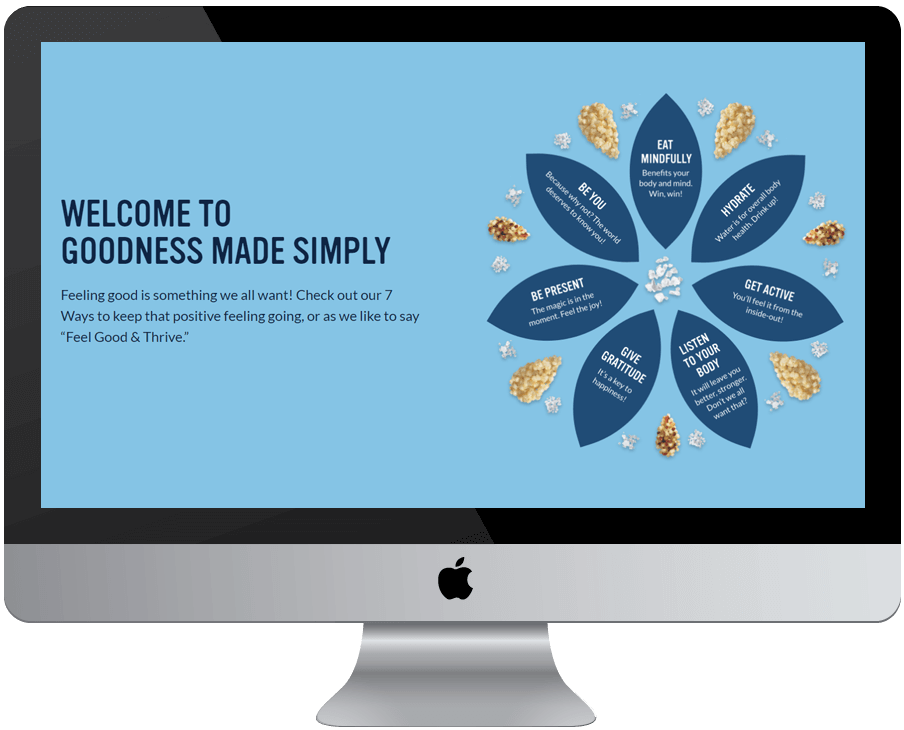 The user experience of the previous Simply7 Snacks website was disjointed and unfocused. The story of the brand and the value proposition of the products got lost in a cluttered navigation that gave priority to the product. This caused new visitors who were interested in learning more about the snacks to feel lost and prevented repeat visitors from discovering the wide array of products. We leveraged our expertise in user experience and visual design to shift this experience. By enhancing the pre-existing package design elements and improving the color scheme, we were able to emphasize the key messages and promote synergy across all communication channels.
Expandable & Flexible
Web Development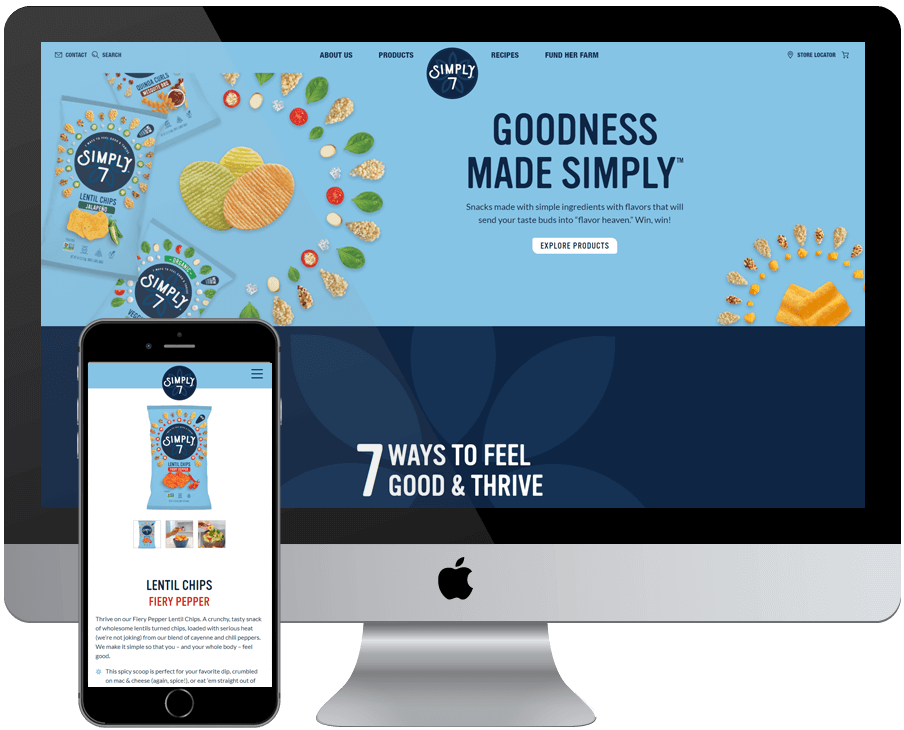 When it came to development, it was essential that we developed a scalable website that would be effective for all existing products and the potential for the introduction of future product lines. We also leveraged social media integrations to generate dynamic excitement and conversation in a manner that reinforced Simply7 as the definitive choice for healthy snacks and utilized best practice principles in order to increase traffic and facilitate purchases. Upon completion of development, we migrated existing content and trained the Simply7 team to have control over updating and editing new content when needed.