CASE STUDY: Pantone
Giving Professionals a New View on Color
Strategy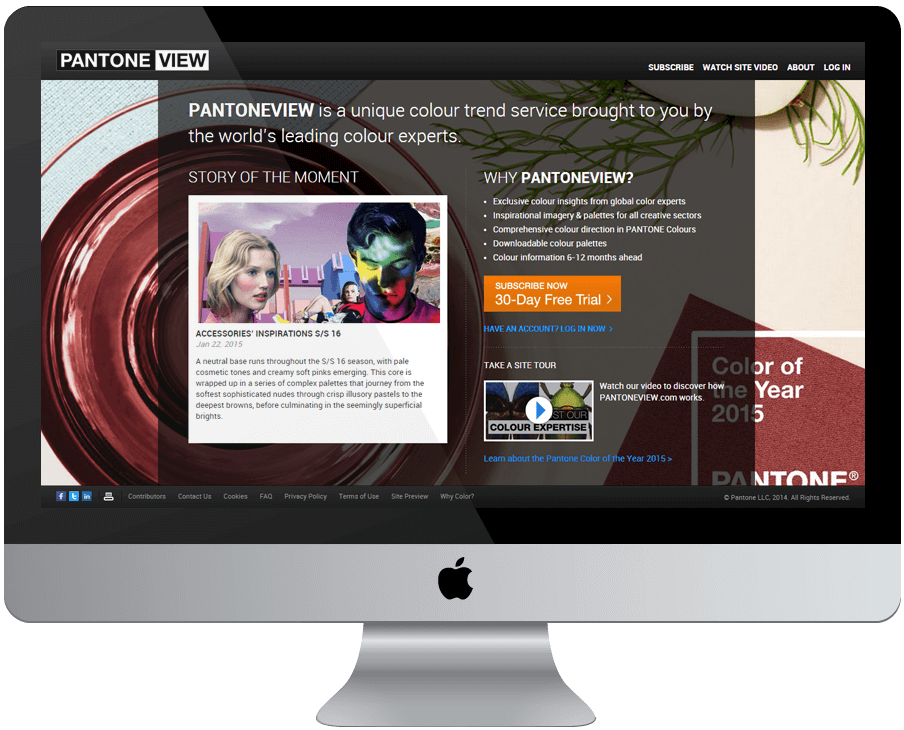 Inspired by the success of its PantoneView Colour Planner, Pantone asked Squeaky to formulate and create an online experience for its trend forecasting services where color professionals can access timely color-driven trend forecasts. Besides serving up a robust array of content for users that is easily administered by the Trend Team, the subscription-based service will also be a sales generator, harnessing the global professional target audiences' passion and needs to be in the forefront of trends across various industries. PantoneView will become an important player in strengthening Pantone's brand position as the global leader in color intelligence.
Uniting Design Disciplines Using the Language of Color
Web Development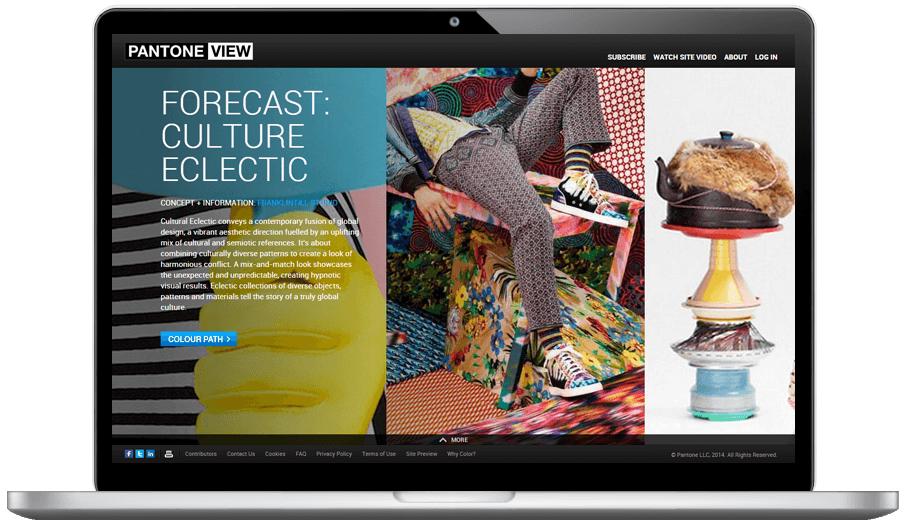 Squeaky designed and developed a site that provides visual inspiration, comprehensive color direction and global perspective from leading color experts from all design disciplines. Whether you're looking for the appropriate color to create a particular mood; to convey your brand message or to develop palettes for design projects, choosing the right color is imperative to your success. PantoneView plays off of this diverse need for color inspiration and forecasting and brings together the many areas of design through the language of color.
Robust & Intuitive Control
CONTENT MANAGEMENT SYSTEM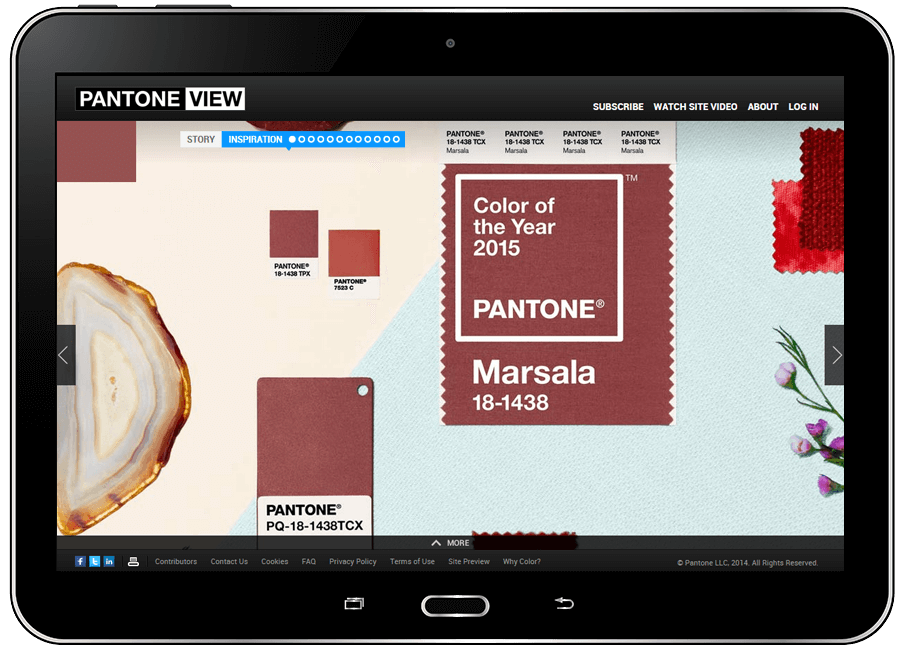 PantoneView was built using Sitecore, a world leading content management system with user-friendly features including a highly intuitive interface. A unique aspect of the site is its "Story" format, which has multiple layers of information not unlike its hard-copy version. The challenge is to display it in a simple, tablet-friendly layout while accommodating widely differing layouts. Sitecore provides a level of customization that the visual branding and user experience desires while keeping the administrative tool to stay organized, clean and user-friendly for the non-technical editorial content team.
Color Forecasting On-The-Go
CONTENT MANAGEMENT SYSTEM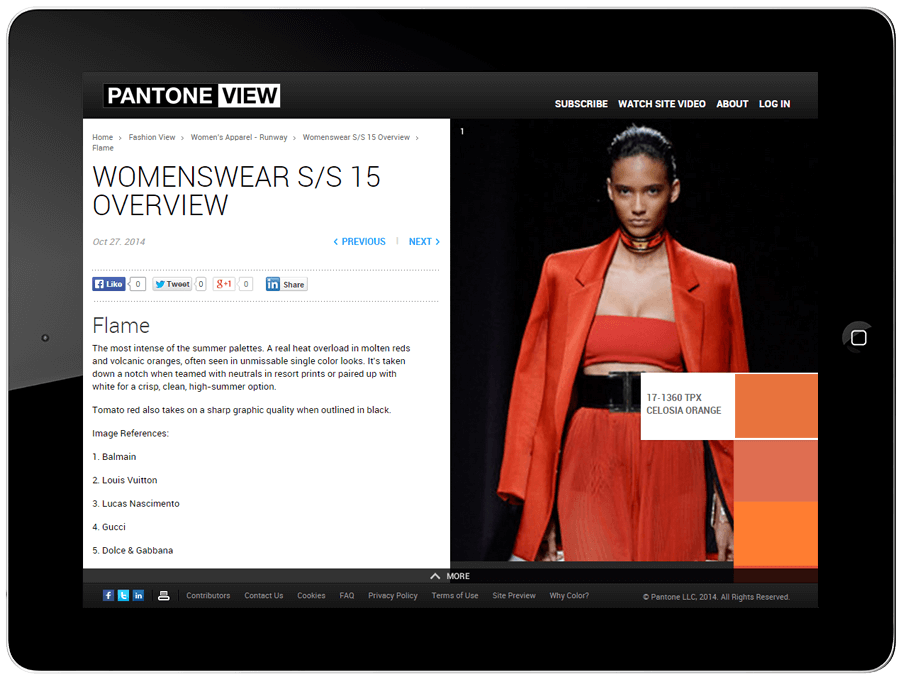 PantoneView offers an affordable digital service that works across desktops and tablets to enable users to stay on top of the latest color information and gain the actionable color intelligence they need to make more informed color decisions. Working closely with David Shah, a color consultant to major worldwide brands and longstanding partner of Pantone, he put it best when he said, "There's a lot of uncertainty and that's what PantoneView.com helps to solve. We are color experts across industries who can provide advice, clarification and confirmation on all things color."