CASE STUDY: Lexus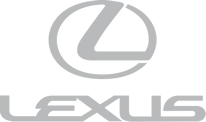 Building Awareness for Lexus' First Luxury Hybrid
Consulting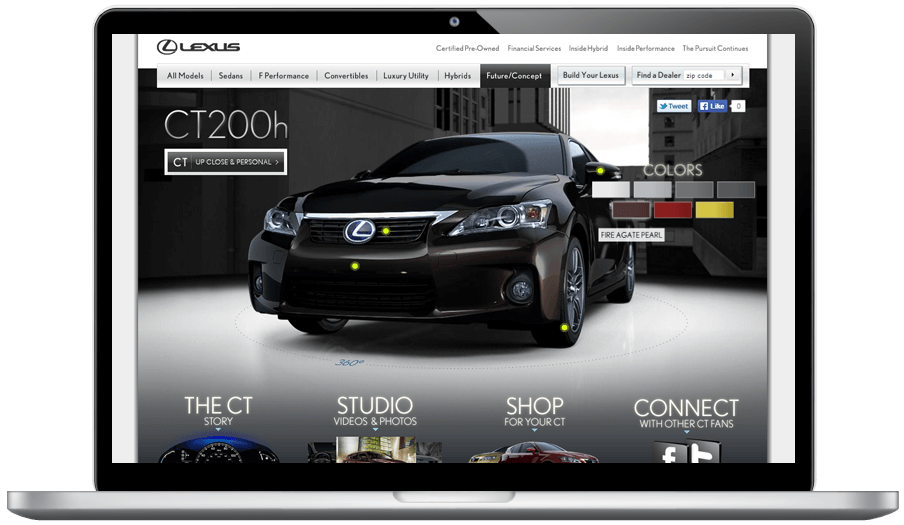 As Lexus prepared to introduce the all-new CT200h, the world's first Compact Luxury Hybrid, they needed an agency to help launch a digital initiative showcasing new vehicle and emulating its forward-thinking, tech-savvy attitude and feel. Squeaky partnered with Walton Isaacson, Lexus's marketing agency, to produce Lexus.com/CT. The goals were to build awareness and stimulate consumer interest, resulting in dealer visits & test drives; incite and shape conversations around the CT200h and to contribute to sales goals and objectives. A month after the site's launch, the CT200h—a newbie in the market—became the fastest selling; and 3rd best selling hybrid vehicle (selling 2,199 units with an average shelf life of 6 days on the lot before a sale). All of this amidst the devastation of Toyota's headquarters by the earthquake and tsunami in Japan.
Stimulating Consumer Interest Through Interactive Features
Web Design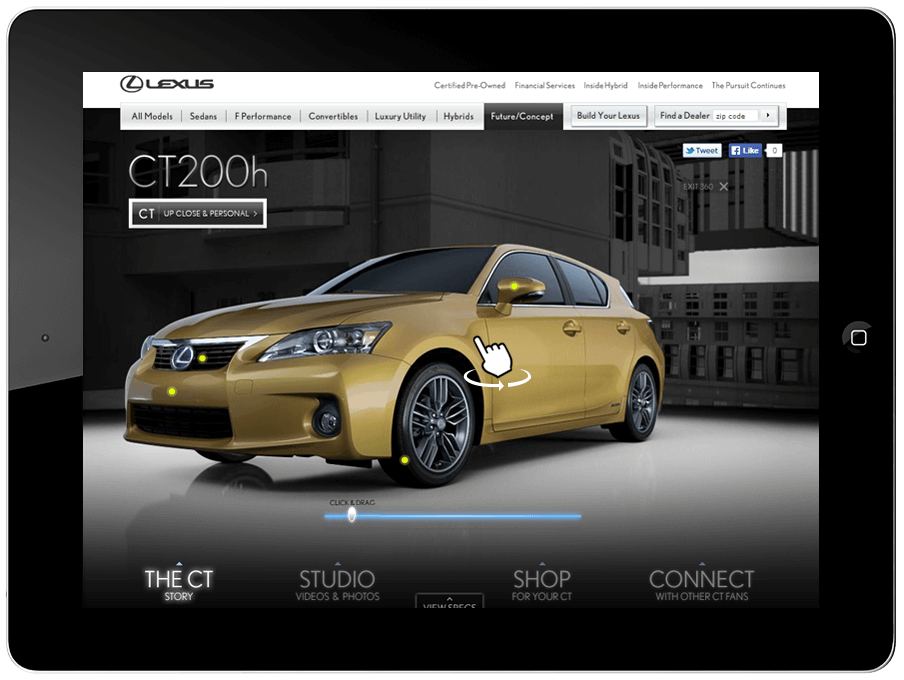 Squeaky designed and developed a brand new interactive experience showcasing the new vehicle. We wanted the site to be both engaging and informational so visitors are encouraged to explore the luxury hybrid via 360-degree exterior/interior views, customizable colors, and interactive hotspots showcasing the vehicle's innovative features. From there they can learn more or even customize their own CT and send the specs to a local dealer. Visitors can also browse the Studio for photos and videos. Rather than use a typical navigation system, the Studio section emulates an actual driving experience while perusing Lexus CT content.
Inciting and Shaping Conversations Around the Lexus CT
Social Media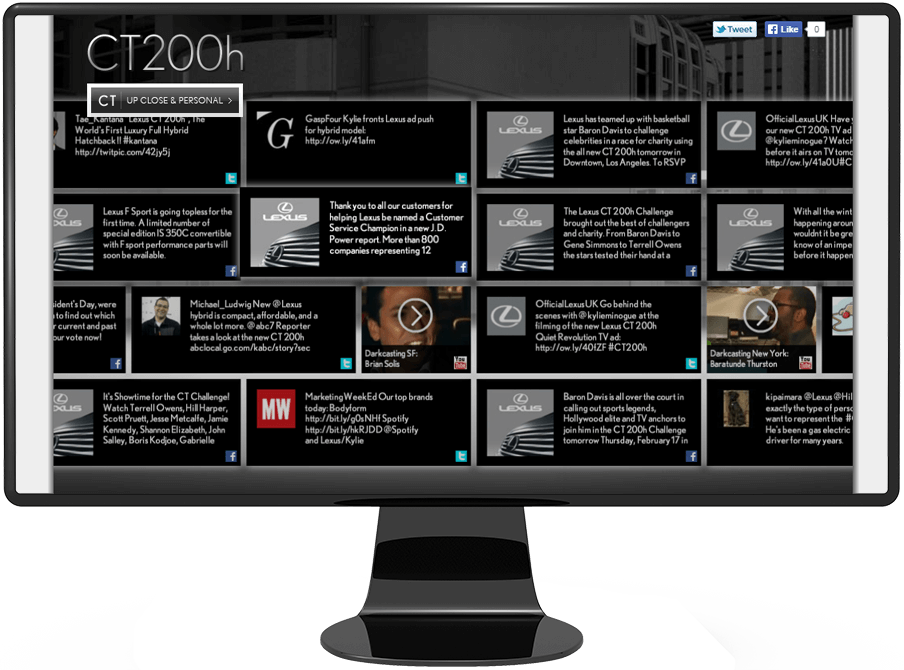 Squeaky created the Connect section which is essentially a virtual, gyroscopic wall depicting conversations and content happening around Lexus CT on Facebook, Twitter and YouTube. Users were encouraged to submit their own comments, which would then appear on the wall shortly thereafter. Visitors can browse the Connect section to find photos, videos, links and to see what other people are saying about the new hybrid.