CASE STUDY: New York Live Arts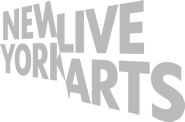 Shaping the Evolution of Contemporary Dance
Web Design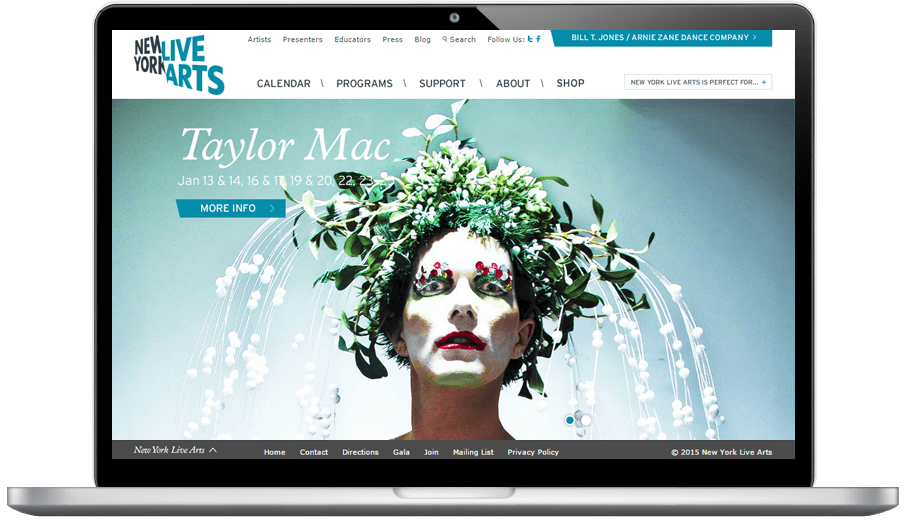 New York Live Arts was formed by the merging of two established greats of the New York dance community and is committed to redefining and revitalizing dance, both in the U.S. and globally. They came to Squeaky aspiring to establish a site with a new look and feel that still remained true to their vision in living up to its values and sharing its goals, keeping excellence, innovation and leadership in mind. We designed and developed a user-centric site, which captures the dynamic and immersive quality that New York Live Arts expects in each performance. Evoking passion and movement, audiences are introduced with photography and/or video from a featured artist on the homepage.
An Experience Like No Other
User Experience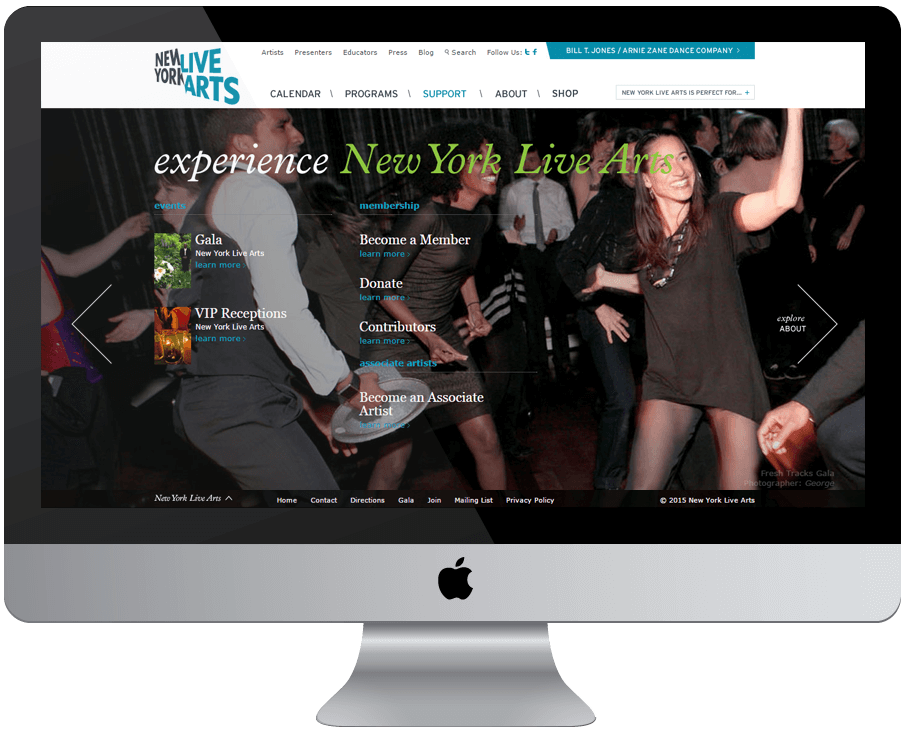 The newly re-engineered site is streamlined and easily navigable, allowing visitors to conveniently access the latest information about both current and future events, membership opportunities, programs and awareness about the dance community. To reach audiences on a personal level, Squeaky also implemented an emotion-driven search feature allowing site visitors to find the perfect performance to attend for a first date; a weekend in the city or just something random.
Create. Engage. Present
Web Development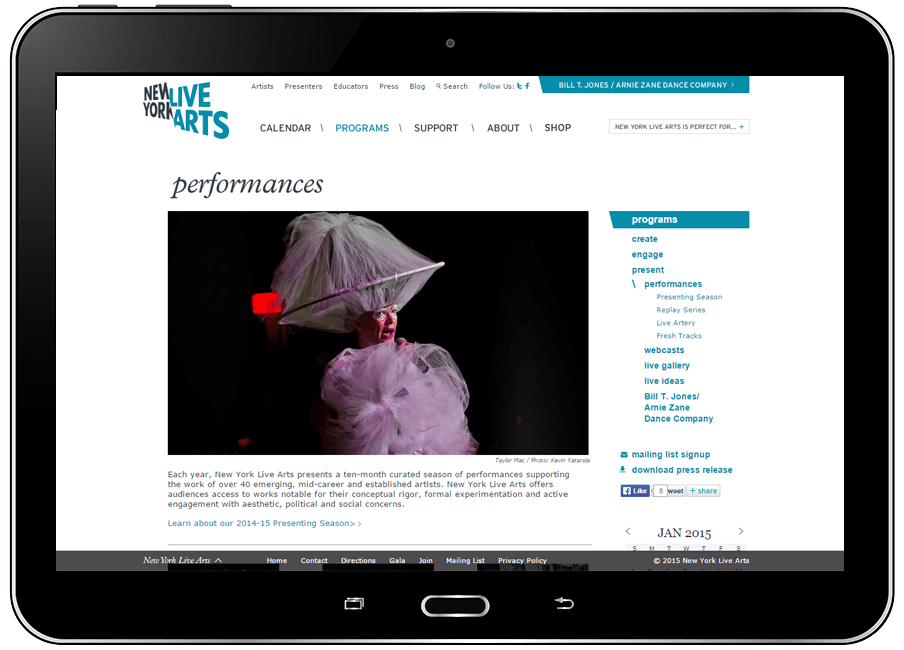 To create further engagement, Squeaky developed and implemented an interactive catalogue where visitors can quickly access videos and images of past performances along with artist interviews. Viewers can learn more about artists by reading or listening to context notes, podcasts and video logs about them—providing two live discussion components where audiences can engage with artists for each performance run.

Our goal was to create an opportunity for viewers to have an intimate, attractive and efficient way to experience New York Live Arts through the web.