CASE STUDY: QuadJobs

Building a Brand from Scratch
Branding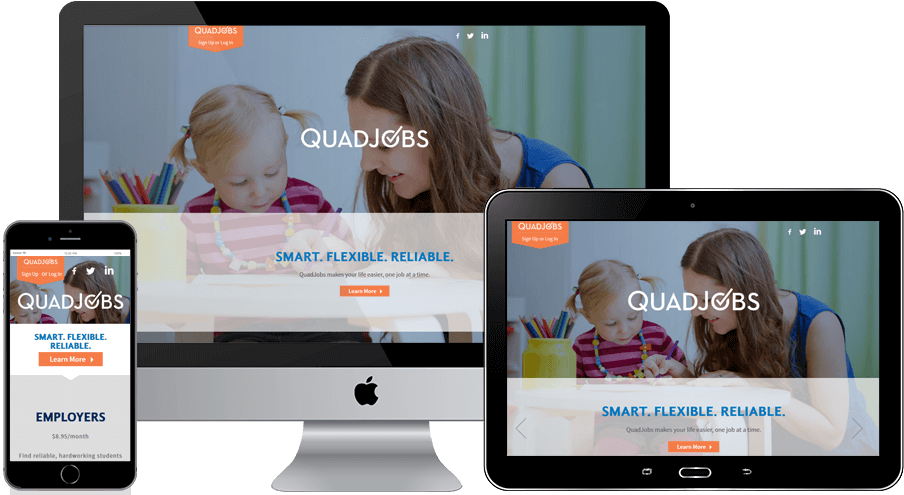 Before QuadJobs was even QuadJobs, three lovely ladies approached Squeaky with an idea. They wanted to build and establish an online service which allows communities to tap into local college students. The goal was to create a hub where people and businesses could hire reliable, hardworking students for everything from household chores to career-focused internships. The site also benefits students by allowing them to gain real world experience, build their resumes and make a couple extra bucks doing it.
Failing to Plan is Planning to Fail
Consulting & Strategy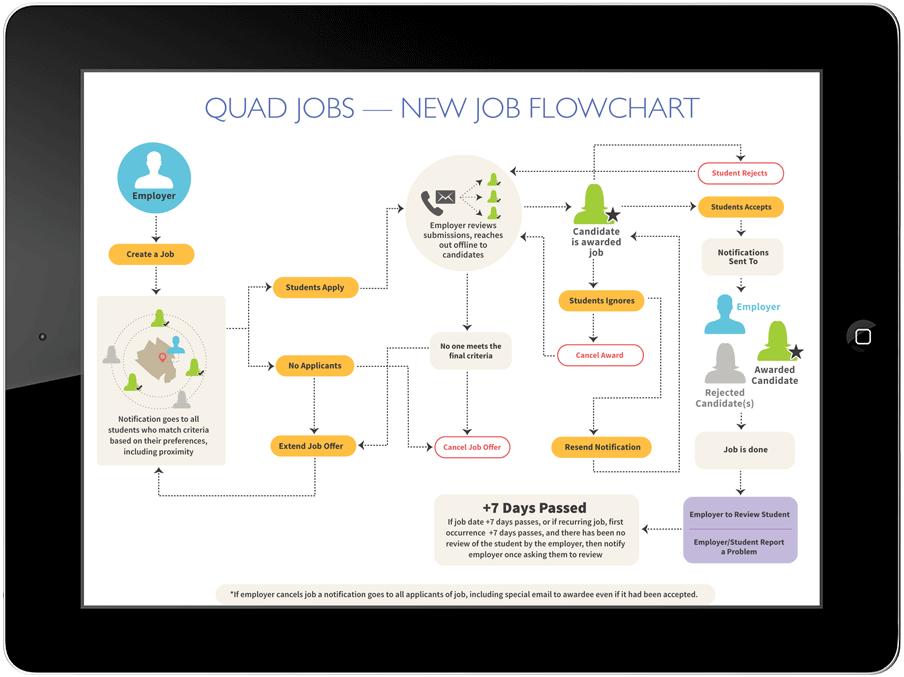 Squeaky knew that to launch a successful product, it would require meticulous planning. So in addition to preparation for design and content, it was critical that we conduct a separate technology-focused discovery to establish the site's groundwork. Squeaky developed a solid architecture plan complete with user flows as well as recommendations for framework, content management system and third-party integrations.
The Educated Way to Get Things Done
Web Design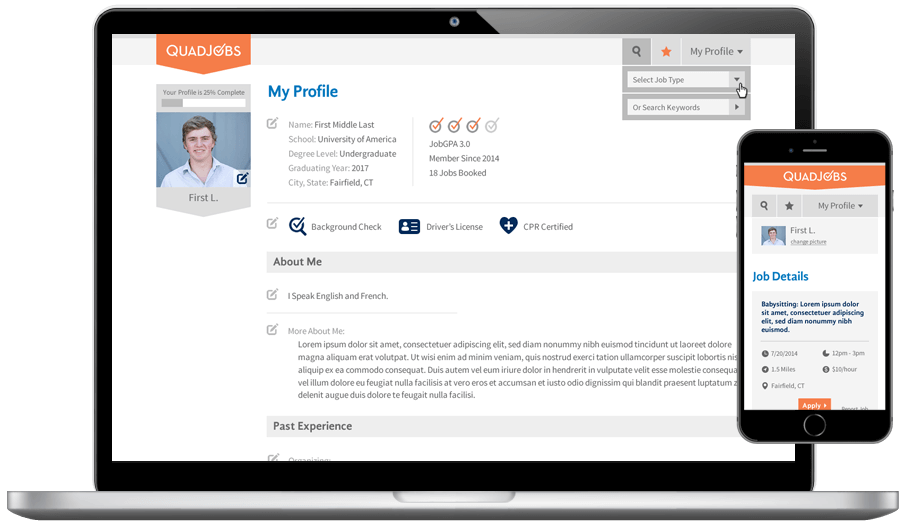 Squeaky helped beautify and build QuadJobs from the ground up. We developed a brand identity, style guides and designed a site with a personable, human tone. This visually appealing aesthetic along with extensive technical and scalability planning, create an intuitive and exciting experience for potential employers and students that will last for years to come.