CASE STUDY: SWEET LEAF TEA

DIGITAL STRATEGY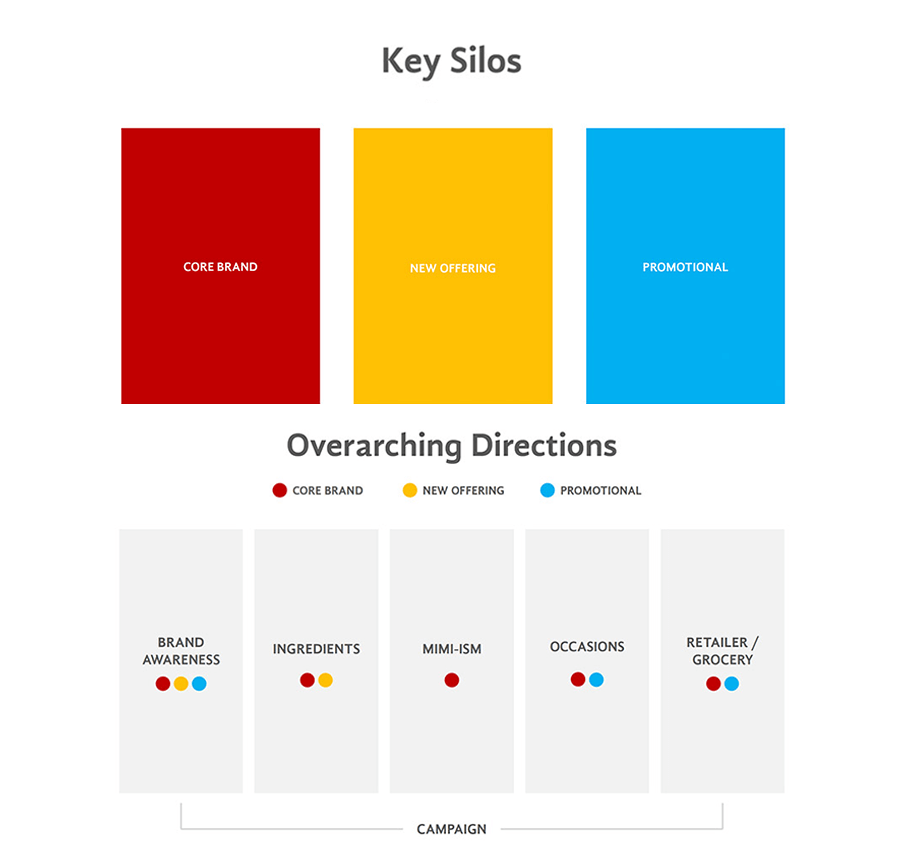 To build and maintain this new brand identity and position Sweet Leaf as the best tasting organic product above its competitors, Squeaky developed a comprehensive digital strategy that was applied to all digital channels and set a goal of significantly increasing awareness within the market.
WEBSITE DESIGN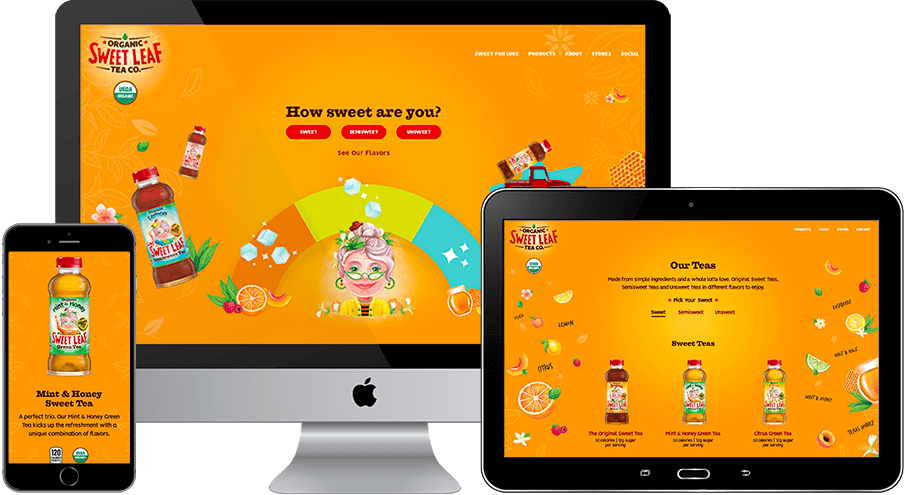 The new
Sweetleaftea.com
gives visitors an authentic taste of the brand through imagery of their all-natural ingredients, a section displaying shareable content from their social channels, and thoughtful copy. Upon landing on the site, the 3 tea types are made evident as users can select between "Sweet", "Semisweet" and "Unsweet" on a "Sweet-o-meter" and be directed to view the products falling under each. On each product's page, nutritional values, in addition to fun-loving and witty copy allows users to gain an understanding of the brand's core standards and personality.
SOCIAL MEDIA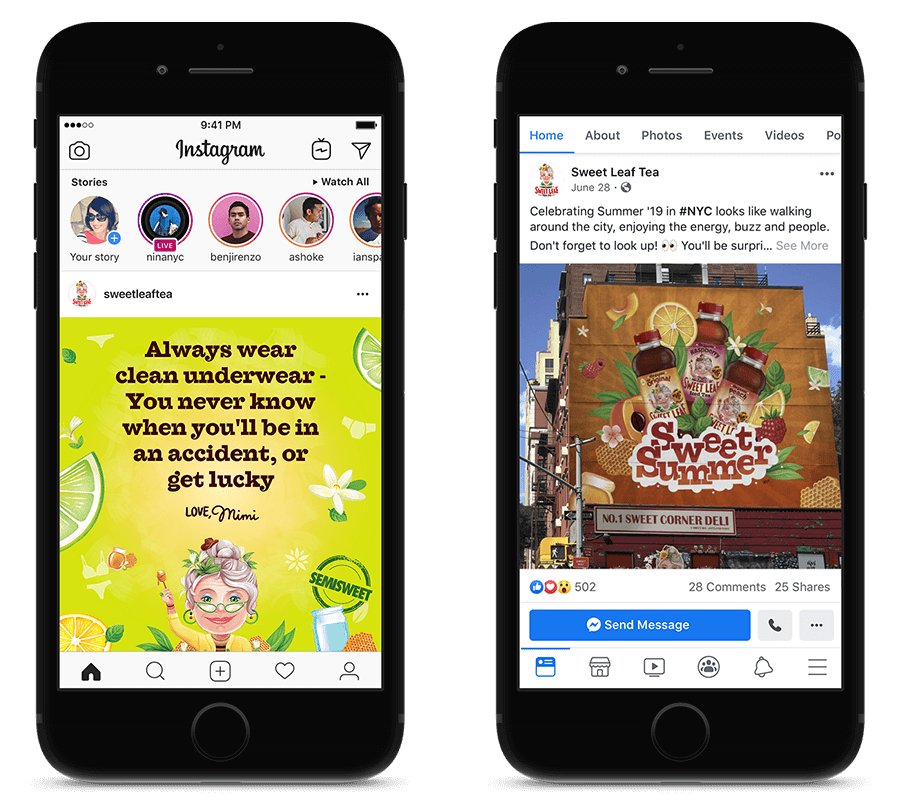 In order to re-position Sweet Leaf on social, diversify the content being shared, and ensure the brand rose above social media noise in today's market, we developed a strategy aligning overarching content categories with the brands online and offline positioning, as well as with various campaigns. Squeaky developed all-new design templates with specific messaging and tone catered towards each category.
DIGITAL ADVERTISING
Squeaky created Rich Media ads that were displayed in Times Square and on major online platforms based on both specific product pushes and new campaign announcements. Within these included: New Product Releases, Grocery Campaigns, and the Luke Bryan Farm Tour 2019. Each of these ads incorporated the brand's creative voice and messaging for the specific campaign.