CASE STUDY: USC Credit Union

INDUSTRY:

Financial, Nonprofit
Elevating the Brand via an Improved Design & UX
Web Design and Development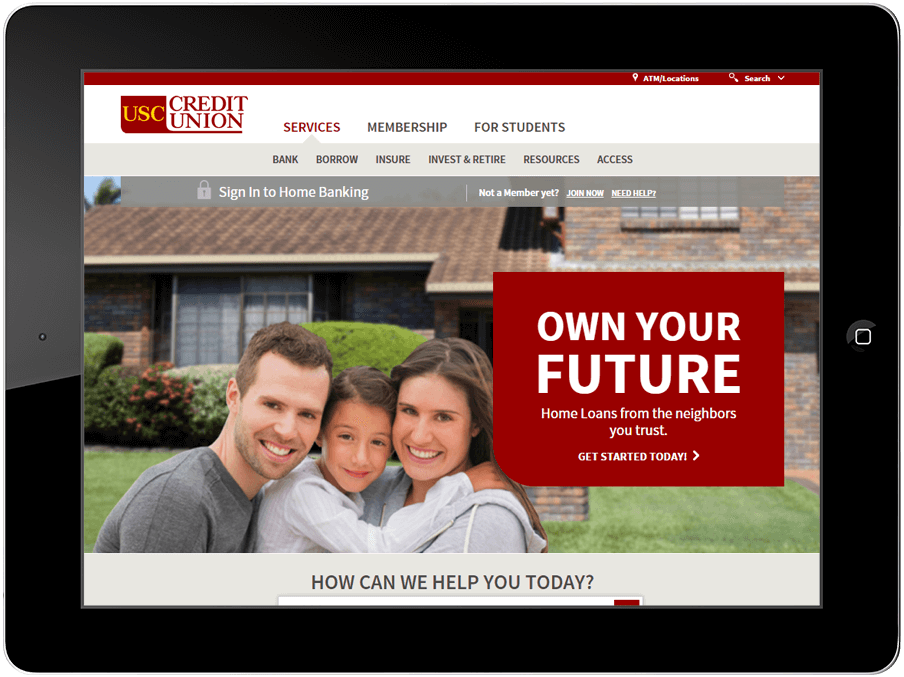 Squeaky was engaged by USC Credit Union to completely redesign and develop a publicly-facing website for its key audiences: alumni, faculty/staff and students. We designed a user-friendly interface which highlights the credit union's myriad of offerings and is designed to inform and intrigue visitors.
Intuitive and Flexible Control
CONTENT MANAGEMENT SYSTEM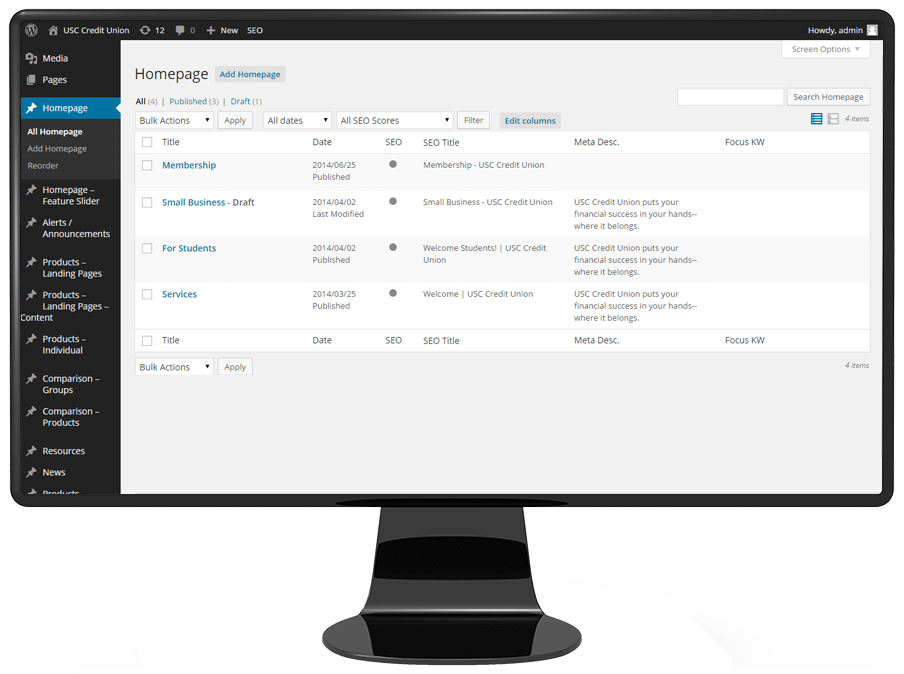 USC Credit Union's internal marketing team required the ability for anyone to be able to update content on their site—which they were not previously able to do. They needed it to be simple and effortless, so Squeaky integrated the site using WordPress so that the USC marketing team could update important brand messages, product offerings and current promotions.
Literally Putting Financial Success in Your Hands
Responsive Design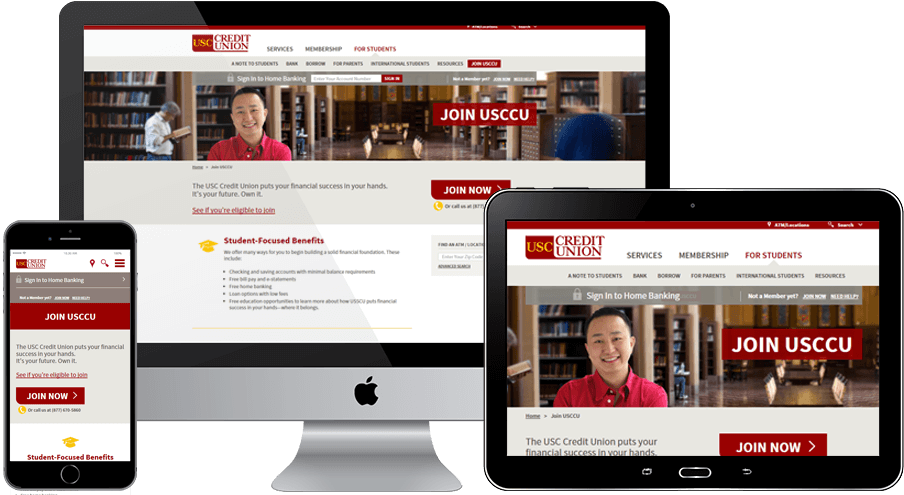 It was important to USC Credit Union that the site be easily accessible from a plethora of devices (phones, tablets etc.). They also didn't want to have to update both a desktop and a mobile site. So Squeaky crafted a responsive site that is not only device-agnostic but also provides users on the go with quick access to locate or contact a branch and places relevant offerings at the forefront.