CASE STUDY: Sweet Leaf Tea and Luke Bryan

CAMPAIGN WEBSITE DESIGN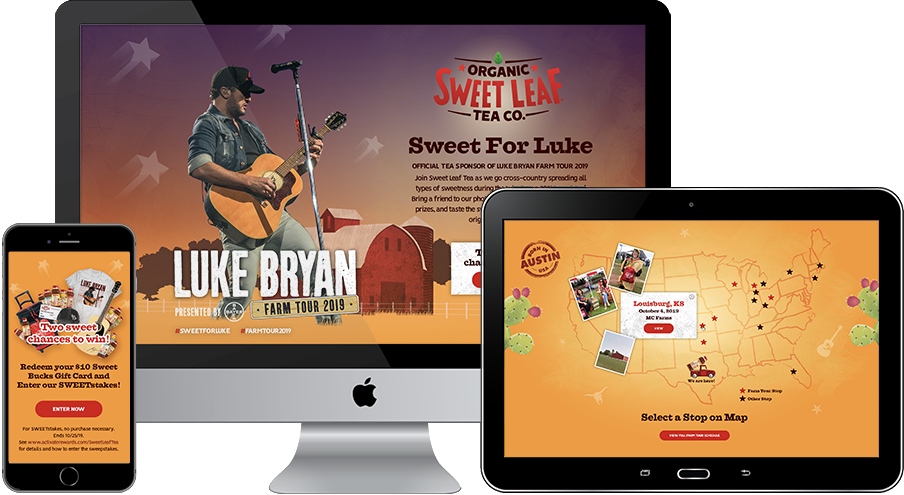 Squeaky designed the Luke Bryan and Sweet Leaf partnership website with the following goals in mind: Educate audiences on the sponsorship, the promotions, and the activation which they can participate in, include product and retailer information, visually represent the locations Sweet Leaf would be touring with Luke Bryan with links to purchase tour tickets, information on upcoming shows fans can find them at, and a section dedicated to fan photobooth galleries where fans could access their photos taken at each tour stop.
SOCIAL MEDIA PROMOTION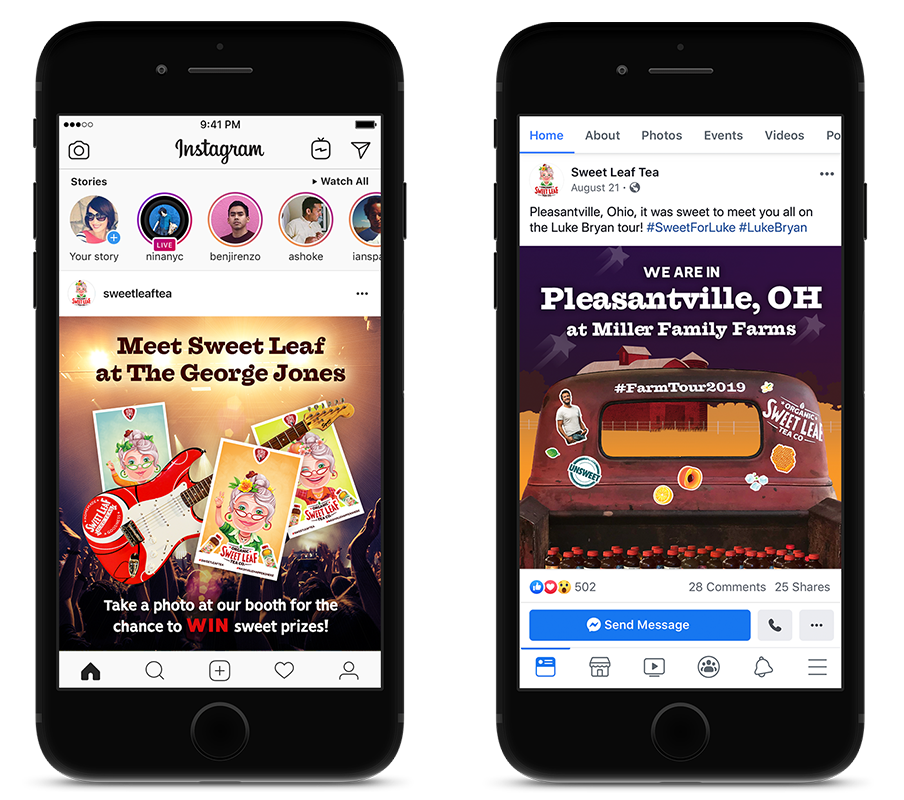 The social media posts included in this promotion educated audiences on the partnership between Sweet Leaf and Luke Bryan, and also encouraged audience participation and user generated content by launching a mini social campaign: For each tour stop, Sweet Leaf would encourage users to post their photos from the event with the hashtags #SweetForLuke #SweetLeafTea for the chance to win Sweet Leaf giveaway.

Other post types from this promotion included fan photos taken from photobooth galleries on each tour stop, announcements of which cities Sweet Leaf had touched down in, and which upcoming locations fans can find the Sweet Leaf activation at next.
DIGITAL ADVERTISING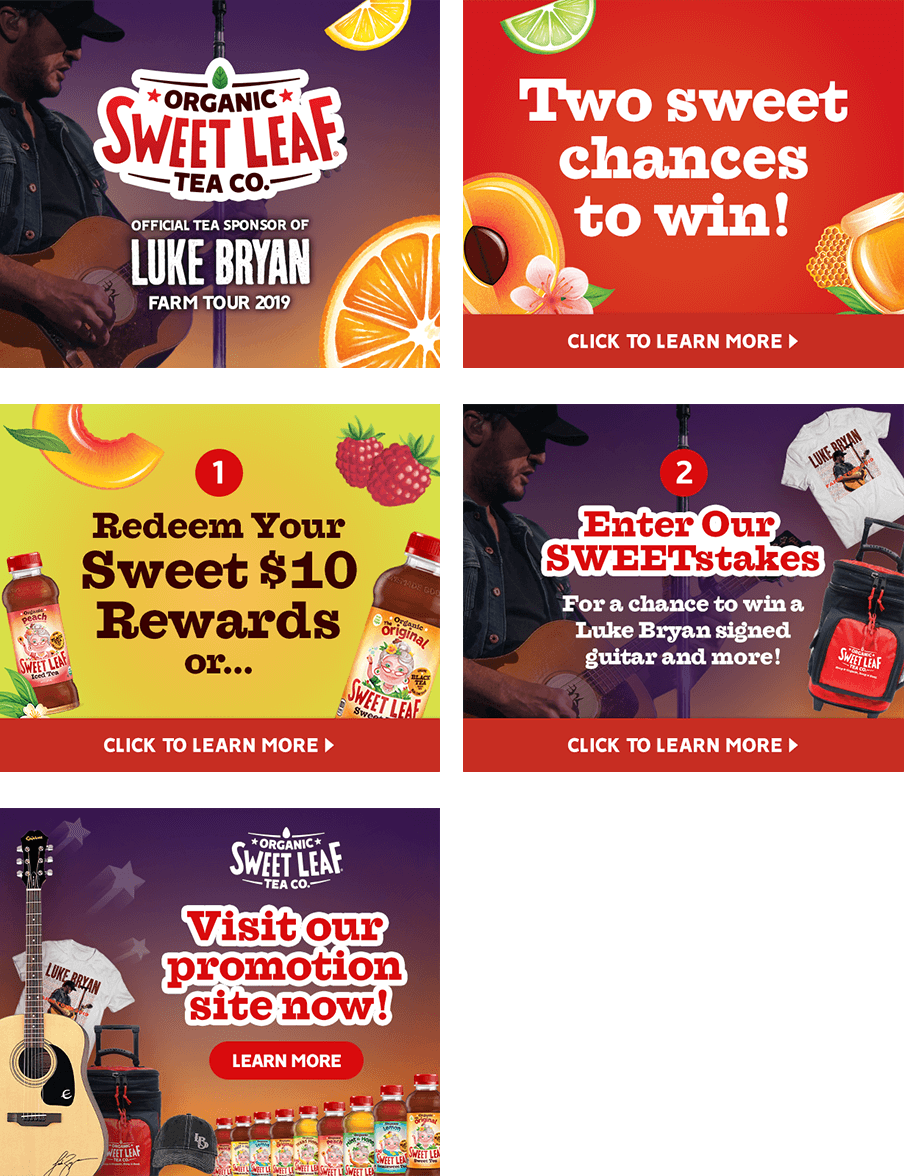 The rich media ads introduced the Fandango Rewards piece and the Sweet Leaf National Sweepstakes, as two "sweet ways" for fans to enter to win prizes. These ads also shared links for fans to learn more and visit the promotion site.