CASE STUDY: Access Psychology Foundation
Website Design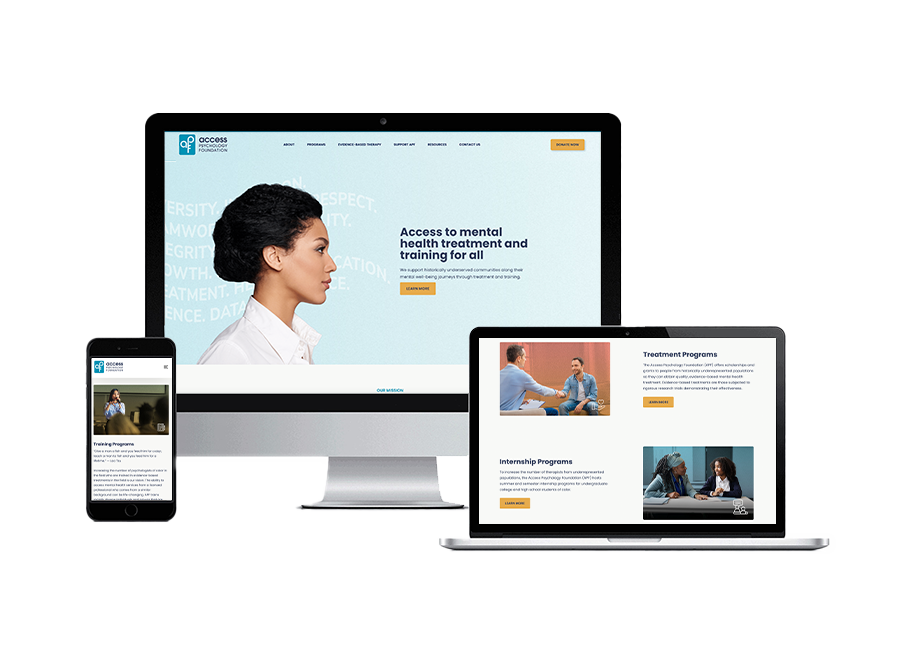 We worked closely with the APF team to understand their vision as a nonprofit organization and to create an easily navigable and informative space for everyone who wanted to access their services or support the organization. A very content heavy site, it needed to reflect the mission to lift therapists of color and their clients of all ages in underserved populations and be easily digestible to the viewer. It needed an ever-present call to action to donate that has a simple form as well as multiple CTAs on every page.

It was vital to us to create a site that was visually appealing and inclusive while also offering highly organized content with customized art and graphics that make it user friendly and easy for donors to support.
Branding + Strategy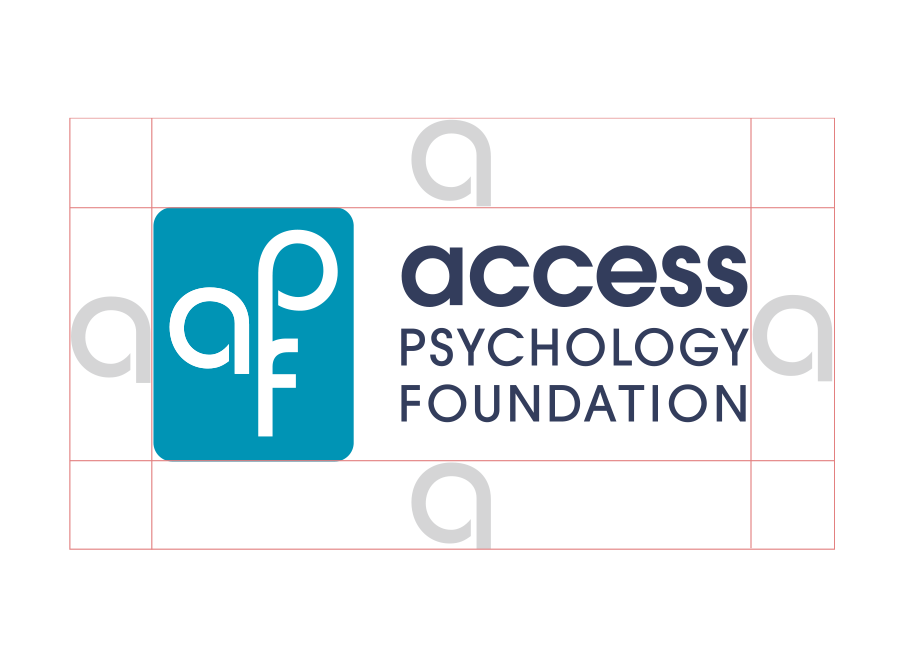 We worked closely with APF to dive deep into their mission and vision to ensure they would be represented as polished and as professional as possible. That meant a redesign of their logo and creating unique visuals that were styled with their multi-level audiences in mind. The logo originally used an icon of a key to represent opening the door to access. We modernized it and the 'key' concept is still there but in a subtle and sophisticated way playing off the lowercase letterforms of 'apf'. A new accessible color palette was developed to not only make the site pleasant to look at, but easy to read and find information.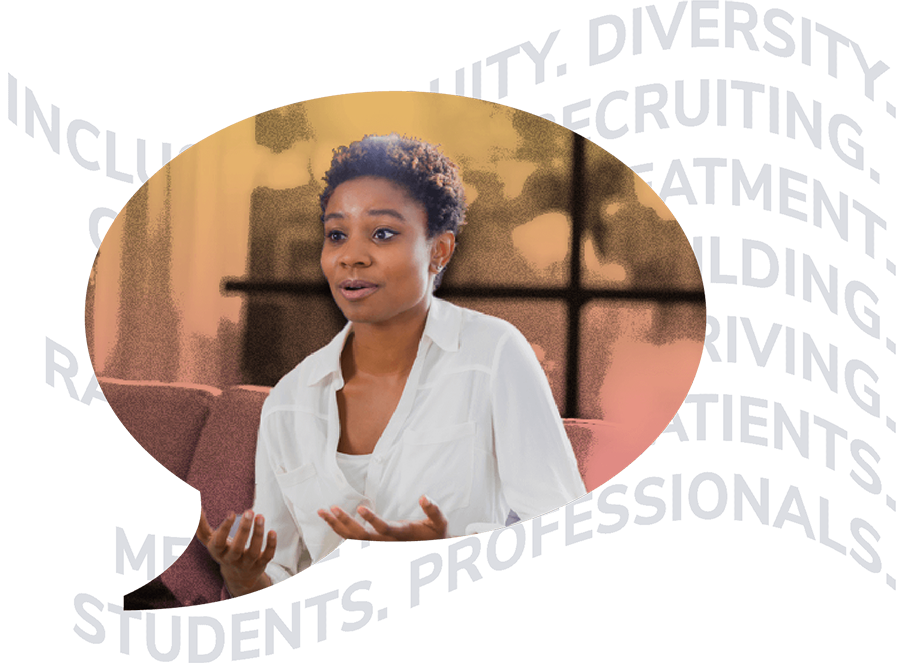 We created a textural color treatment for images as well as custom shapes for some of them to live in—ie: the 'talk bubble' shape representing the access to communication and information. All the iconography is custom designed and work within the brand guidelines created.
Development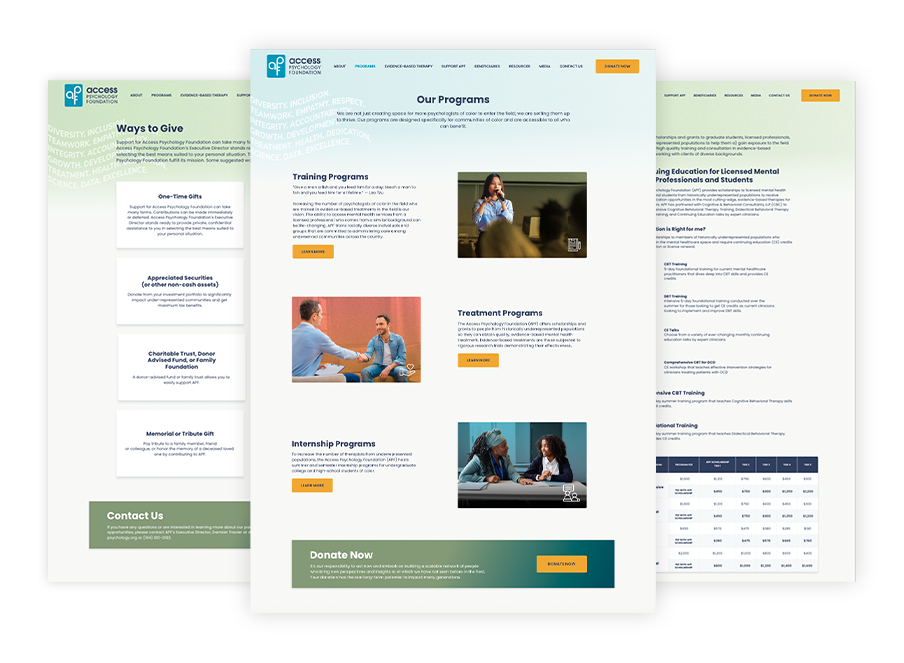 After creating custom and unique designs for the APF website, Squeaky focused on bringing it to life in WordPress. This allowed the APF team to be able to have control over content editing in the future using the custom templates created by Squeaky.
Social Media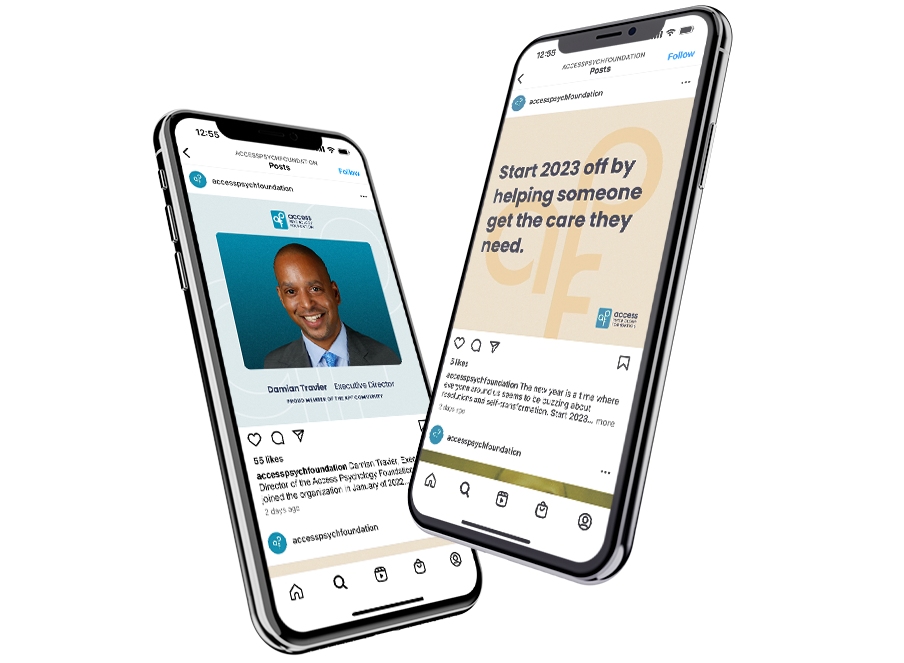 In order to adapt to the current landscape of advertising and ensure to reach and impact people, Squeaky has helped APF build templates for its social media and digital media strategies. We did so by creating a library of social media templates for their team to use as guides to stay on brand across all social media platforms and inspire new designs moving forward.