CASE STUDY: People Science
The Assignment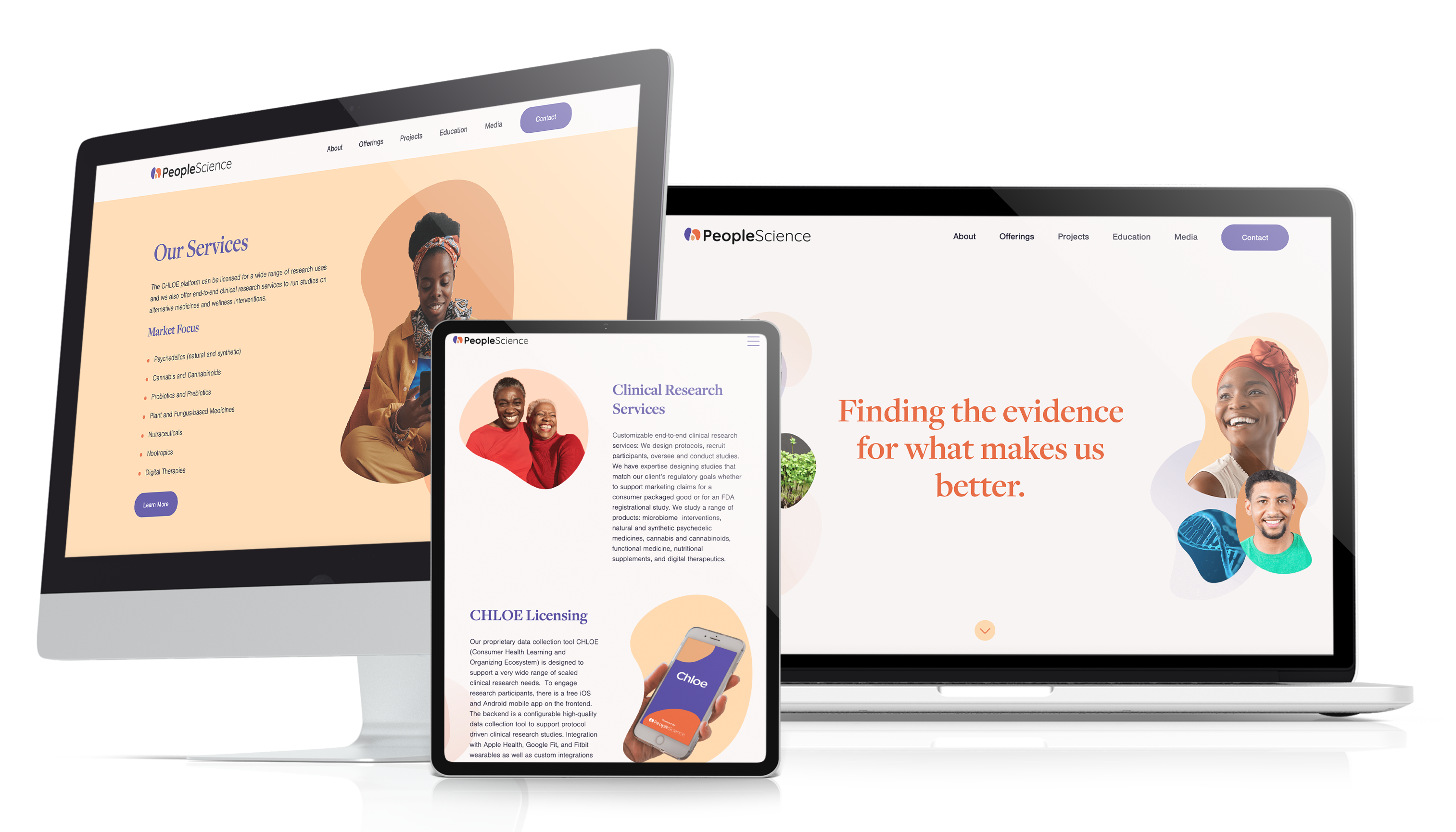 People Science is a technology enabled clinical research startup creating a pioneering resource that will empower all humans to be a part of data research that can be a turning point for medical studies moving forward. They needed a team who understood their end goals and had empathy for their mission.
Design | UI/UX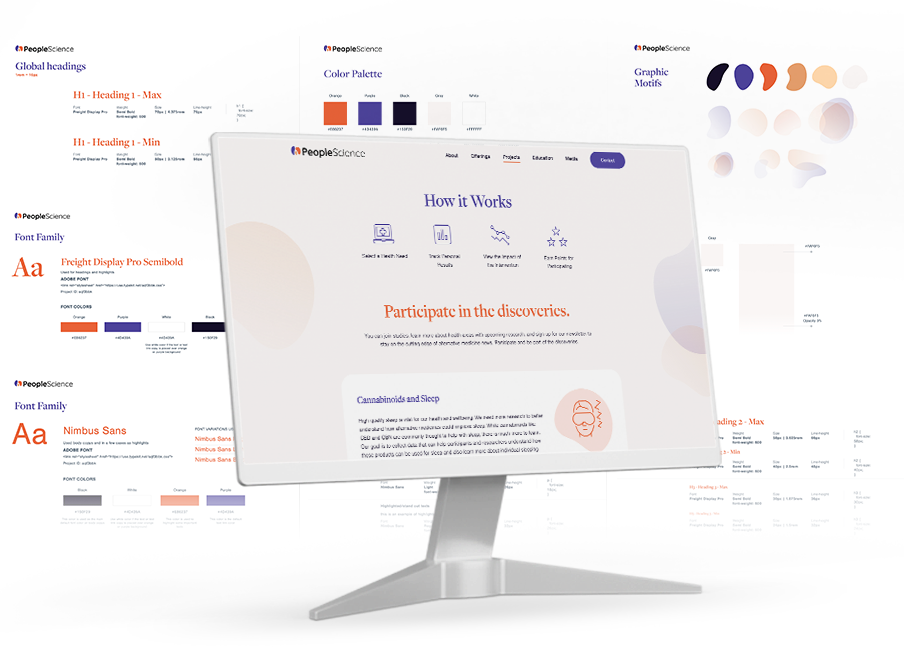 People Science came to us with branding guidelines in hand that were utilized to create a site that is trusting, friendly and hints to the 'science' with the cell-like shapes taken from the logo mark. The shapes deco the background to create depth in the UX, as well as house imagery that shows the breadth of the research and the empowerment this will bring to people of all walks of life with all different health goals.

As they are a startup, the site needed to be designed with simplicity in mind while still being modern and easy to find information.
Development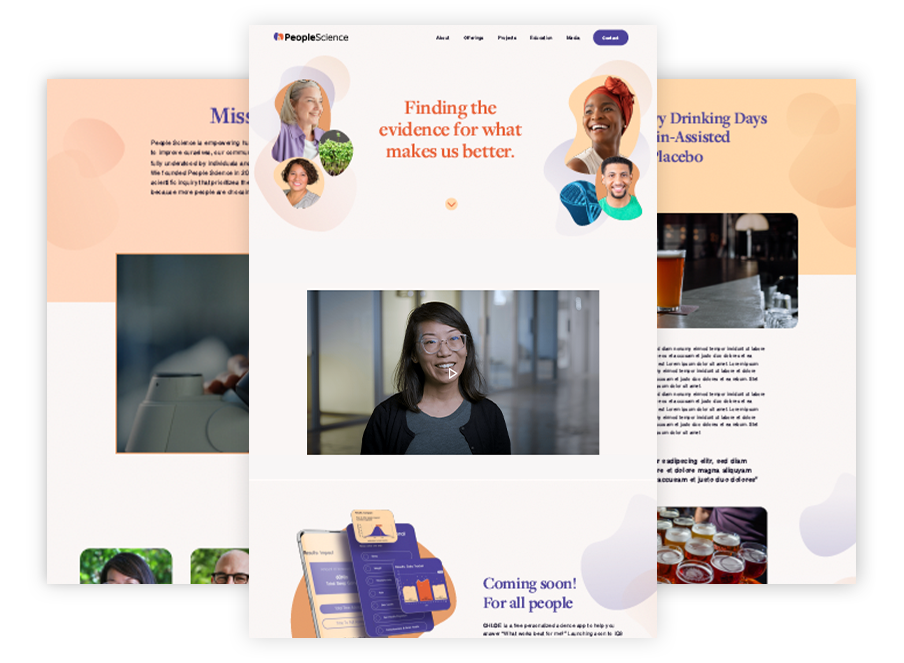 Our dev team built this site in WordPress to allow the People Science team to be able to be trained to update the site as their content grew and still maintain the look and feel of both the graphics elements and photography recommendations we made. They needed easily scalable Media and Education sections to showcase their current writings and interviews.