CASE STUDY: Practus

THE ASK AND THE COLLABORATION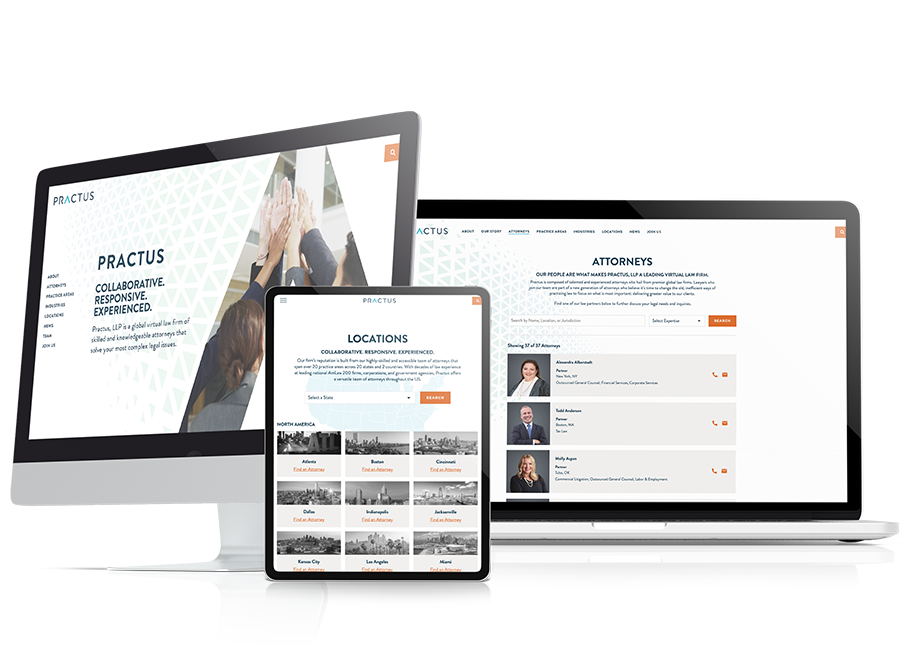 Practus challenged Squeaky with the task of redefining their progressive digital law firm's website with a more expansive UX design, modernized visuals and attorney-facing content. As a firm they have a visionary approach to practicing law and needed a site that matched the caliber of their offering. The goal was to create a beautiful site that was able to clearly organize the multi-faceted backgrounds and expertise of each attorney that is dynamic and user-friendly for existing attorneys, new recruits as well as clients.
BUILT TO SUPPORT ATTORNEYS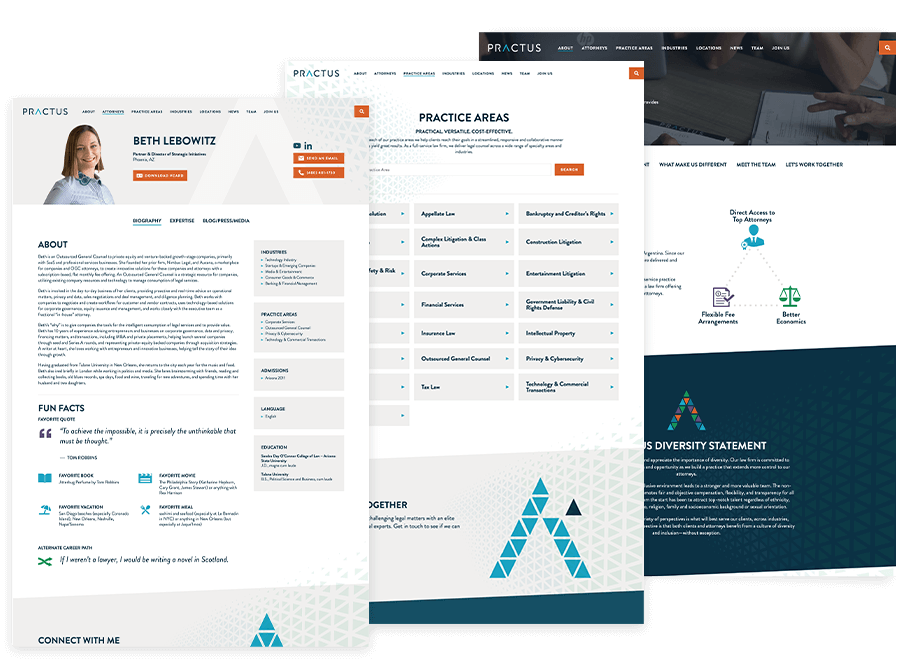 The project began with an environmental scan of current competitors within the space as well as intensive interviews with partners and team members and a deep dive into the firm's strategy which included being part of their vision summit. This ensured all parties had a solid grasp on the goals to be achieved.
The site needed to highlight every attorney by practice area, industry, and location which was done by establishing their personal 'landing page' which also showcased their expertise. By doing so we provided current and prospective clients with a robust yet approachable experience to address their specific legal needs.
DESIGN AND DEVELOPMENT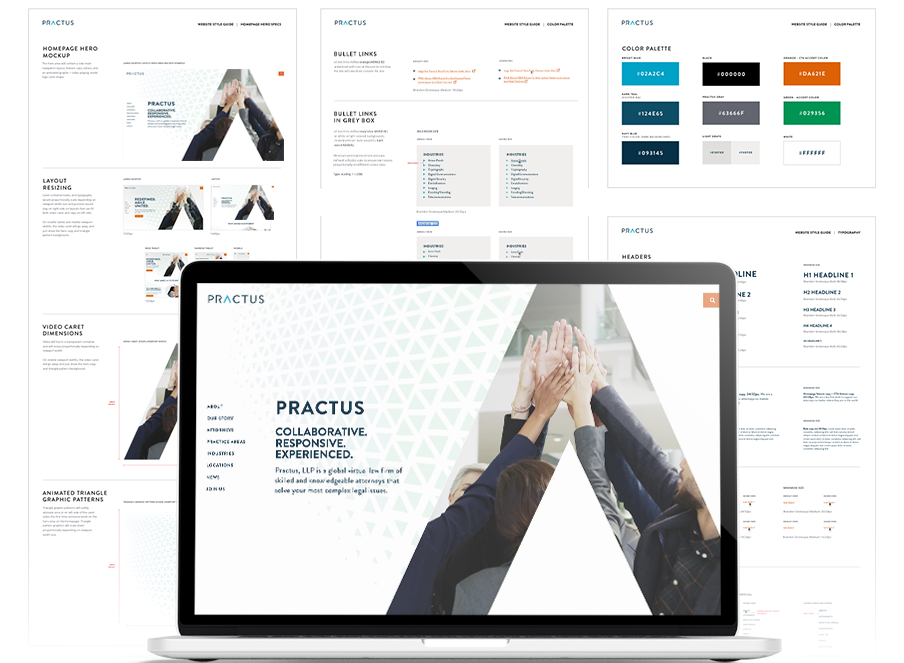 In order to bring Practus' mission to life online, we completed a refresh of their existing logo, color palette and corporate font selections as well as in-depth image and video research to create a visual point of difference that told their story of a forward-thinking legal firm. Being that Practus is a virtual firm, the focus on the attorneys was a crucial component of the site. As such, humanizing their bios, making information easy to find/share, and contacting attorneys were at the forefront. The result represented the Practus community both professionally and personally.
Our development team created a custom theme that incorporated a multi-layered filtering system within WordPress. The objective was to develop a site that could manage vast amounts of content that would grow lockstep with the growth of their business and allow the Practus team to manage it all internally. Scalability was key.